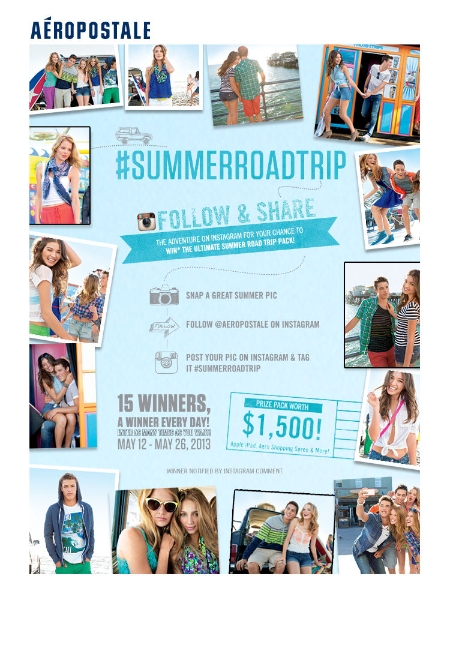 Enter the Summer Road Trip contest May 12th – May 26th!
To enter, all you have to do is snap a great summer picture, follow @aeropostale on Instagram, and post your picture on Instagram with the tag #SUMMERROADTRIP.
15 winners will be chosen to win a prize pack worth $1,500! There will be one winner every day.
Sign Up For Our Newsletter!